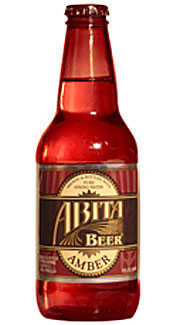 Brewery Website: http://www.abita.com
Type of Beer: Märzen
Alcohol Content: 4.50%
Beer Review –
Appearance: Pouring down the center of the glass gives this beer a very nice white two finger head. Color is a very vibrant clear orange amber with medium carbonation. The head recedes fairly quickly leaving behind ok lacing.
Smell: Scents are pretty light. Some grains, some sweet malt and a little bit of caramel.
Initial Taste: Clean and crisp this beer has a very nice flavor to it. Some soft graininess up front that gives way to a nice firm (and surprising) hop character. The hops are balanced very well by the crystal malt adding caramel and toffee flavors. This beer finishes extremely smooth and somewhat sugary sweet.
Thoughts: Having been a fan of Abita for a long time I expected nothing but the best from their highest selling flagship beer – Amber. This beer is meant as a session beer and delivers exactly that. With this style of beer you expect some sweetness but what Abita does to make their unique is adding a bit more hops than one might find in a German Marzen. Easy to drink and super smooth it's no wonder this is Abita's most popular beer. The flavor is light enough to pair with most foods and does very well all by it's lonesome. Highly recommend for your next beer session.