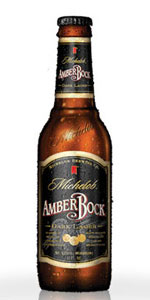 Type of Beer: American Bock/ Dark Lager
Alcohol Content: 4.80%
Beer Review –
Appearance: Pours a nice mahogany. Thick, fluffy light brown head that stays and leaves wonderful lacing behind.
Smell: Sweet, rich caramel and chocolate. Some nutty, roasted scents as well.
Initial Taste: As sweet as the smell with a warm, toasted marshmellow flavor followed by the chocolate and caramel malts. Sort of like a S'more followed by a malted milk ball.
Thoughts: As I mostly like sweet beers, this one doesn't disappoint at all. However, that's not to say this one is overly sweet or heavy. If you like malty brews with little hop presence, then you'll like this one. Pair it with some fine chocolates and fruit to make a nice Holiday treat.