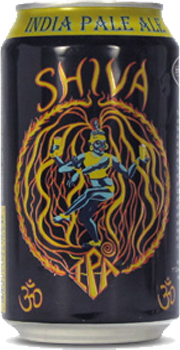 Brewery: Asheville Brewing Company
Brewery Website: http://www.ashevillebrewing.com
Type of Beer: American IPA
Alcohol Content:6.0%
Beer Review –
Appearance: Pours a clear and bright golden straw with a seriously menacing head, something that would look more at home on top of a meringue pie. The 3 fingers of whip cream head settled down into a rocky peaks leaving some decent lacing behind.

Smell: Smell is big on floral and citrus with notes of orange and lemon rinds with some hints of grass/hay lingering in there somewhere. There is a little bit of a biscuit-malt sweetness as well.
Initial Taste: The taste is smooth and sweet up front. Bready, caramel-like malt sweetness hits first preparing the tongue for the rush of citrus and herbal hops. Bitterness is in no short supply here with flavors of grapefruit, and herbal notes that help cut through the sweetness tasted in the beginning. Although it's not as citrusy as the nose would lead you to believe. The finish is a bit more of the same with a spicy astringency lingering on the tongue.
Thoughts: This is an IPA that delivers to the herbal and earthy hop fanatics. They use a combination of Columbus and Tradition hops. Both of which are known for their herbal and floral flavors with some grapefruit and citrus notes to be found when used fresh. Those hops become quite apparent once you taste this beer. Which is a nice change of pace from all the citrus bombs that are out there. No doubt this IPA is certainly a hop-centric one but it keeps things tame as all the flavor profiles are a bit muted. Which is the only issue I have with this beer. While it's a well made beer and I would definitely drink it again there is nothing really special here. The flavor is on the edge of being lackluster. And I imagine this is done intentionally to broaden this beer's appeal with hop heads and non-hopheads alike. But sadly for this hophead this beer needed a little kick in arse. But don't just take my word for it. Try it yourself and let us know what you thought! Cheers!

Shiva IPA
Review Overview
Smell - 7
Appearance - 8
Flavor - 5.5
Overall - 7.5
User Rating:

No Ratings Yet !

7