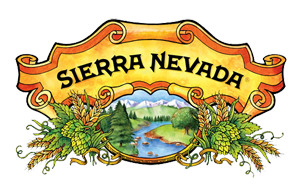 Name: Sierra Nevada Brewing Co
Brewery Website: http://www.sierranevada.com
Location: Chico, California
Distribution: US
Scott asked me if I would write something on Sierra Nevada, it's bad enough I'm on camera, but I figured I would take a crack at it. It just so happens that I popped open a Sierra Nevada Pale Ale, when he asked me. This beer is probably my favorite, so what better beer for me to talk about. From the initial pour to the last sip, I love this beer. It has a deep amber color, a lively hop smell and spicy finish that site perfect on your tongue. It is the one beer I always gravitate to when I am not sure what I want.
Sierra Nevada Pale Ale is the signature beer of Sierra Nevada Brewing Company, located in Chico, California. Ken Grossman and Paul Camusi started the brewery in 1979; Ken named the brewery after his favorite hiking grounds – Sierra Nevada Mountains. With their premiere ingredients and trademark abundant hops they soon became a landmark in American craft brewing. In 1989, the Sierra Nevada Brewing Co. moved to its current site, just 9 years after their first brewed batch in November of 1980. In 1997 they expanded again to meet the beers high demands bringing the brewery's capacity to nearly eight hundred thousand barrels per year. Making them the second-largest craft brewery in the U.S., behind Boston Beer Co., makers of Sam Adams. It is the sixth-largest brewer overall, with distribution in all 50 states. To this day Ken is still involved with every aspect of the company, and in fact, the company remains 100 percent owned by Ken.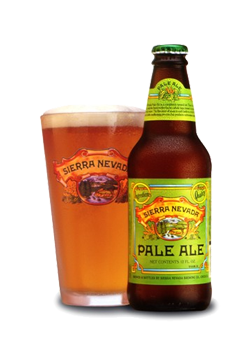 Currently, Sierra's flagship is their Pale Ale (5.6% ABV, 37 IBUs).
Other standards include:
Porter: 5.6% ABV, 32 IBUs
Stout: 5.8% ABV, 50 IBUs
Kellerweis: 4.8% ABV, 15 IBUs
Torpedo: 7.2% ABV, 65 IBUs
Seasonals:
Glissade: 6.4% ABV, 42 IBUs
Summerfest: 5% ABV, 28 IBUs
Tumbler: 5.5% ABV, 37 IBUs
Celebration: 6.8% ABV, 65 IBUs
Specialty:
Bigfoot: 9.6%  ABV, 90 IBUs
Southern Hemisphere Harvest: 6.7% ABV, 66 IBUs
Northern Hemisphere Harvest: 6.7% ABV, 60 IBUs
Estate Homegrown Ale
Now I am not a beer sommelier nor have I studied beer in an educational setting. I have, however, had a few (to many) pints over the years to know what I like and don't like in a beer. What I like, I know some people won't but it's the fun in trying a new beer that I enjoy. Most of the time even if I don't enjoy it, I'll finish it, 'cause that's how I roll. All kidding aside, grab some beers you never tried, some friends and some clean glasses and let the tasting begin.